Paddle Raise
Gala Home | Paddle Raise | Honorees | Virtual Lobby | Performances | Edu @ ANW | Catering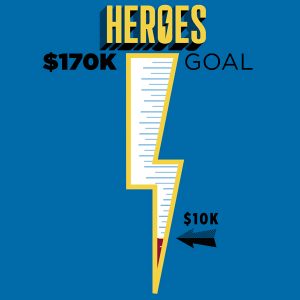 LEADERBOARD
1.
2.
3.
4.
5.
6.
7.
8.
9.
10.

Welcome to our virtual Paddle Raise!
A staple of our annual gala, the Paddle Raise is one of our most effective ways to raise funds for our Education Program. Watch the video below to see our Managing Director, Michael Bateman, explain what a paddle raise is, why it matters to ANW, and how to take part. Then scroll down to see giving levels and get involved! We even added a leaderboard, so you can compete with your friends—and of course, all donations are fully tax-deductible.
WHY GIVE?
Throughout California and around the world, parents and teachers are rapidly trying to adapt to a world of digital learning. This task would be challenging enough on its own, but is exponentially more daunting when paired with a financial crisis and lack of available resources. In this time of anxiety and isolation, the need for the arts, for robust Social Emotional Learning programs, is greater than ever. Empathy, communication, leadership, collaboration, creative problem-solving — these are the skills young people will need to survive and thrive, not only in a quarantined world, but for whatever lies in store for them once the pandemic is over. It is imperative that we find ways to engage these students NOW with virtual arts education programs.
This is where you come in.
In the midst of a global pandemic, we are seeking support as we move programming online, finding new and exciting ways to bring theatre arts education to California youth. Students who have been learning from home since last March need support and opportunities, and we intend to bring this robust arts programming into as many homes as possible. Each year, we dedicate one third of our performances and 30% of our operating budget to student audiences—and as a result, we more than doubled the number of students and teachers we serve from 8,000 in 2009 to 18,000 in 2019.
Thank you for believing, as we do, in the transformative power of arts education!
---
PADDLE LEVELS
$10,000 – Sponsor a Relaxed Performance
A Noise Within is very proud to provide our community with an inclusive and accessible sensory-friendly experience each year for individuals with autism and their families.
$5,000 – Present a Student Matinee
Sponsor the production of a weekday matinee performance for an entire theatre full of 360 students.
$2,500 – Support a School
Enable two classes to attend a student matinee and an in-class workshop or residency.
$1,000 – Champion a Class
Subsidize the full cost of performance tickets and transportation for one class.
$500 – Provide a Workshop
Sponsor a three-hour interactive, virtual workshop for one class.
$400 – Adopt a Bus
Provide free transportation or an in-class workshop for one class.
Or choose your own amount!
---
Please note that this page is being updated manually by ANW's Development staff; your donation will be added as soon as possible. If you have any questions, feel free to contact us at development@anoisewithin.org. Thank you!

VIRTUAL GALA DONORS
CLICK HERE to return to our gala homepage.
---
Please contact our Development staff if you need assistance making your contribution or navigating the Virtual Gala. Due to the coronavirus closure, our staff is working remotely and can be reached on their mobile devices:
Development Director, Patti Anne Miller: (817) 991-5594
Institutional Giving Manager, Zach Davidson: (303) 517-1529
Development Associate, Cynthia Naideau: (631) 662-5080