Rise Together Fund
LET US RISE TOGETHER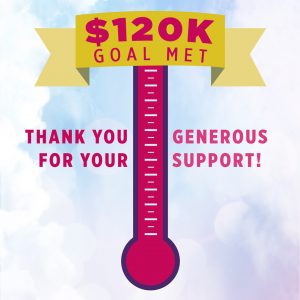 In troubled times, the human spirit seeks out community in order to heal; it is through compassion and connection that we rise together and overcome tremendous obstacles. As we look around right now, we see and feel the impact that COVID-19 has had on our theatre, in our community, and throughout the world. Although we must be isolated, we are not alone; we need each other now more than ever. When our ANW family began reaching out to us in support, it warmed our hearts and made us realize that we can weather this storm, but certainly not without you.
This pandemic has caused chaos and disruption around the globe, and we recognize that this may be a difficult time for you as well. We are reaching out to ask for your support because there is a very real and urgent need: A Noise Within has closed our offices and canceled our Spring season, and we are evaluating every aspect of our operations to find the best way to move forward. The challenges are great – but our spirits are high, and we know that collectively, we can (and will) rise to the occasion. As of now, our Rise Together Fund goes until June 30th, the end of our fiscal year. As we embark on this new chapter, we need your support.
Thank you from the bottom of our hearts,

Geoff Elliott and Julia Rodriguez-Elliott
Producing Artistic Directors
---
Covid Relief Updates
The economic relief bill is making donating to charities more convenient and encouraged than ever! As part of the new stimulus package set forth by the United States government, you now have the ability to donate up to $300 "above the line" to a nonprofit organization for which you will receive a 100% tax deduction on your 2020 tax return. Whether you itemize your deductions or not, making a cash donation up to $300 under this new bill to A Noise Within will help us support our staff, artists, and keep the local economy running.
If you are considering a donation, please think of the nonprofit organizations that have had to close their doors and cancel programming. If not ANW, someone.
Ways to Give:

If you would like to make a cash donation, please click the button below to do so online:



Please contact our Development staff below if you are having trouble making your contribution. Due to the coronavirus closure, our staff is working remotely and can be reached on their mobile devices:
Development Director, Patti Anne Miller: (817) 991-5594
Institutional Giving Manager, Zach Davidson: (303) 517-1529