Equity, Diversity & Inclusion at ANW
Tuesday, September 15th, 2020
A Noise Within is committed to the ongoing work of building an anti-racist organization, and is incredibly grateful for the support and feedback of our community.
In particular, we would like to express our appreciation for the time and care that went into "We See You, White American Theatre," a wide-ranging vision for a more equitable industry, imagined by a collective of multi-generational, Black, Indigenous and People of Color (BIPOC) theatremakers. The foundation they laid forth has sparked a national conversation and motivated deep changes throughout the industry, and we are beyond grateful for their leadership. We take their demands seriously – recognizing our own history as a predominantly white institution – and are actively exploring the actions we can take to create a more equitable and safe space for BIPOC communities. Among other things, we are revisiting our strategic plan to center our organizational progress more squarely around anti-racism; our staff, board, and artists are meeting regularly to discuss the "We See You, White American Theatre" documents and the changes we'd like to see implemented throughout every level of our theatre; and our Equity, Diversity, and Inclusion (EDI) Task Force has been formalized as a permanent EDI Committee, to help us better identify, prioritize, and address these issues at ANW (including representation, access, and education). This is an opportunity for us to build a theatre that better represents our entire community, and we thank you for holding us accountable as we strive to make A Noise Within the best it can be.
In the spirit of transparency, we would like to share with you some of the steps we're taking towards our Equity, Diversity, and Inclusion goals; as our plans evolve, we will continue to update this page with more progress. Our intention is to have a full anti-racism action plan in place by the end of 2020.
On behalf of the Board, Artists, and Staff of A Noise Within – thank you. We see you, we appreciate you, and we look forward to working with you to create a more inclusive and just society.
---
Support Black Artists
We hope you take this opportunity to learn about and support the work of our Noise Now partners who amplify voices and stories of Black artists.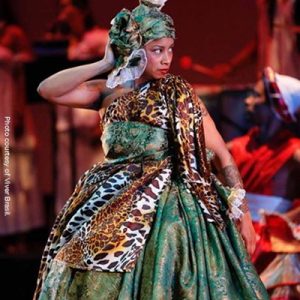 ---
Accountability
We are living through confusing and heartbreaking times. As a theatre company, we have seen first-hand the power that stories have to encourage empathy, increase understanding, and help us recognize everyone's humanity. Our stage should be a platform for classic stories from all backgrounds, cultures, and voices.
We are committed to doing the work necessary to move toward a more inclusive and just future.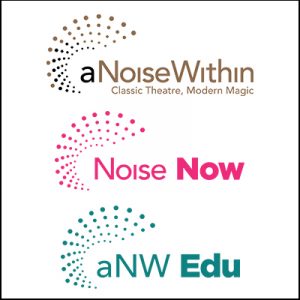 ---
Resources
These are a few of the resources we are engaging with right now as an organization. Board members, Resident Artists, and staff collaborated on a list of books, television shows, films, and organizations that have helped us to deepen our understanding and continue our learning.