Susan Angelo,
Resident Artist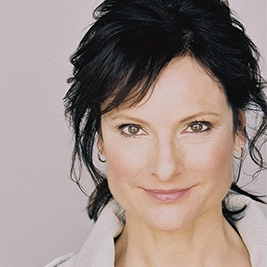 AT A NOISE WITHIN:
2019-20 Season: White Queen/Mouse/King of Hearts/Ensemble, Alice in Wonderland; Paulina u/s, The Winter's Tale
Previous Seasons: Paulette/Mme. Constance, The Madwoman of Chaillot; Hannah Jarvis, Arcadia; Actress, Six Characters in Search of an Author; Alice, Dance of Death; Cleopatra, Antony & Cleopatra; Queen Elizabeth, Richard III; Countess, The Rehearsal.
OTHER THEATRES: Theatricum Botanicum: most all of Shakespeare's women; Barbara, August: Osage County; Beatrice, Much Ado About Nothing; Ariadne, Heartbreak House; Madelyn, Women of Lockerbee. Leading roles at other theaters including Pittsburgh Public, Westside Jewish Theatre, Indiana Rep, William Inge Theatre, Syracuse Stage, American Players Theatre, The Shakespeare Theatre. Recent TV/Film: Ray Donovan, Bones, Criminal Minds, Smartass, Mr. Goode, Jack Reacher, Rapid Eye (pilot). Susan has directed at the Orange County Shakespeare Festival, the Kingsmen Shakespeare, and Theatricum Botanicum.
EDUCATION/TRAINING: BFA–CalArts; MFA–The George Washington University/ Shakespeare Theatre's Academy for Classical Acting
---
More about Susan on our Blog:
Our Favorite Moments
Arcadia: Meet the Characters
The Cast of Arcadia's Field Trip to the Huntington
Asked and Answered: Arcadia