Virtual Classes
We will explore movement and creating characters physically! We will first identify archetypal characters and how they move, then we will select how we move through our personal lives, and finally explore A Midsummer Night's Dream's larger than life characters!
---
ANW Resident Artist Jeremy Rabb will be explaining the basics of scansion in Shakespeare and its function in preparing for a role. Scansion helps actors express the dialogue more clearly and find insight into the characters, while helping audiences make better sense of the language and story.
---
Now's the time to Brush Up Your Shakespeare! Join A Noise Within's Shakespeare Consultant, Dr. Miranda Johnson-Haddad, for a fun discussion of Shakespeare's language and historical context that will enhance your understanding and enjoyment of his plays. Bring your questions! All levels welcome. Join us on Facebook Live for a thirty-minute interactive session.
---
See More Online Learning Opportunities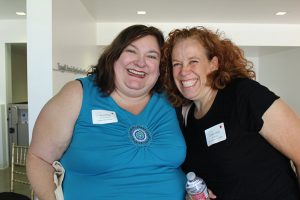 Adults and youth can now take virtual classes from one of the country's most respected repertory theatres. From voice, to improv, to monologues, know everything there is to know in theatre. Learn more about our online classes.
---
Summer With Shakespeare Online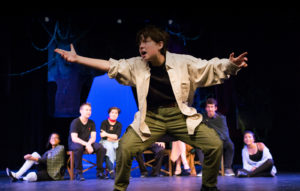 We have transformed our sold-out Summer with Shakespeare into a state-of-the-art online program to enjoy from your own home! We will have swords, acting, improv, set and costume design, and all the incredible quality and fun you've come to know and expect from us. Learn more about our online Summer With Shakespeare.