Kenneth R. Merckx, Jr.,
Resident Artist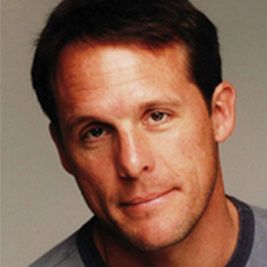 AT A NOISE WITHIN:
2019-2020 Season: Fight Choreographer, Sweeney Todd, The Winter's Tale, Frankenstein
Previous Seasons: Fight Choreographer, Argonautika, Othello, Man of La Mancha; Fight Consultant, Rosencrantz & Guildenstern Are Dead
OTHER THEATRES:
Ken has choreographed fights and taught actors combat for film and television, theatres and universities all across the country. He is presently a faculty member at UC, Santa Barbara and Cal State, Fullerton. Ken is the resident fight choreographer the Idaho Shakespeare Festival, Great Lakes Theater Festival (Cleveland) and A Noise Within (Los Angeles). Mr. Merckx received his MFA, in acting, from University of Illinois and his BA, in theatre studies, from the University of Washington.
More about Ken in the Media:
"A Noise Within" Fight Choreographer Shares What It's Like Using Physical Violence to Tell Stories, Pasadena Magazine