Trisha Miller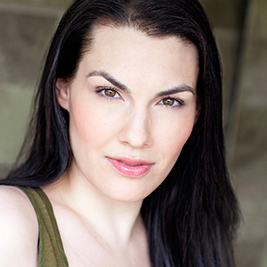 AT A NOISE WITHIN:
2019-2020 Season: Hermione, The Winter's Tale; Ghost of Christmas Past/Ensemble, A Christmas Carol
Previous Seasons: Athena, Argonautika; Brabantia/Lodovica u/s, Othello; Miss Pross/Jenny Herring, A Tale of Two Cities; Goneril, King Lear
ELSEWHERE: Nebraska Repertory Theatre: God, An Act of God; Artistic Associate of Trinity Shakespeare Festival (6 seasons); Kentucky Repertory (4 seasons); Artists Repertory Theatre: Annette, God of Carnage; Northern Stage: Lady Macbeth, Macbeth; Southwest Shakespeare Company: Kate, Taming of the Shrew; Las Vegas Shakespeare Co: Adriana, The Comedy of Errors; Kingsmen Shakespeare: Cassius, Julius Caesar; Dallas Children's Theatre: Annie, The Miracle Worker; Theatre Three: Alcyone/Pomona/Q/etc. Metamorphoses
FILM/TV: Little Rituals, Witch-Hunt, Best F(r)iends.
VIDEOGAMES:BioShock, Gears of War, Battlefield, and Tales from the Borderlands franchises.
EDUCATION: MFA in Acting—Wayne State University